One of my favorite Iguanas songs.

I think I like Boom Boom Boom the best, and my 2nd daughter was almost named Isabel thanks to them.

However, this is in response to Mr Cl10's plea for action.

Sunday, your New Orleans Saints travel to Chicago to take on the Bears.

Remember the last time the Saints were there?

Remember the class of the Chicago Bears' fans, staff, and management?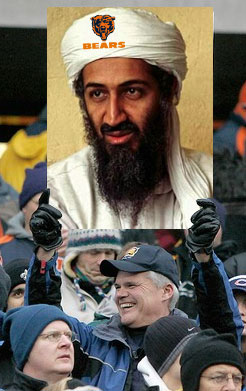 They were telling people who lost their families and everything they had in a disaster that they wish you had died as well?

Let's return the favor.
This time, if you're a New Orleans fan at Soldier field, remember that there is such a thing as justifiable homicide.
Let's finish what Chicago's favorite son, John Wayne Gacy started.

Let's finish what the 1995 heat wave started.

Crush them all and make their fans wish they had died with Gacy.

Fight fire with napalm.